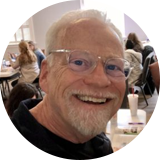 | By
"In this together". That was all that was on the billboard. I am assuming it was referring to our all being affected or connected by the coronavirus. Well, I suppose that's true. Yes, the coronavirus is a 'great' equalizer, like the weather.
If this pandemic has done a few 'good' things, one is that it has brought all sorts of people together. Strange, isn't it, that with our 6-ft rules, our quarantines, our lack of public outings and events, our social distancing —it seems to have, in many ways, connected us much more than ever, but in different, maybe even more meaningful ways. I suppose because we have a
'common enemy' that transcends color, creed, economic status, political persuasion, nationality. We are all united against the devastation brought forth by the virus. How moving to see a factory worker who used to assemble trucks postpone his retirement to now help make life-saving ventilators. Or to see scientists working frantically to find a vaccine.
Or trash collectors, or doctors and nurses, or delivery people with food or medication, or transit workers, or restaurant workers…all risking their own health for the benefit of others. The stories of service seem endless.
Looking ahead, much is being discussed regarding the 'new normal'. More 'virtual' activities, more distancing, more sanitizer, more space. Less travel, less profit, less large gatherings, if any. At least for some time, some things may change. And yet, I wonder: When the pandemic is over, and the enemy has been defeated, what will have really changed? I wonder if all the good that happened during the crisis will stop. When we will stop being 'in this together"? Will we forget the heroics, the sacrifice, the kind words, the small gestures, or the life-saving steps taken during the pandemic? Or will we all just go back to our old lives, old old routines, and our old ways of a different kind of isolation from others?
That would be the real tragedy in this story —- if we don't learn from this pandemic. If we act as if it didn't happen, and we only hope it never happens again. If we don't learn and grow and change from all of this. If we don't re-evaluate, re-examine and re-direct. Will I be a 'first responder' to someone in need? Or better yet, a first initiator? After all, there is always someone in a personal time of crisis who needs help. We all have times of crisis, often unspoken, more often unaware to others, but very real. Will I be there to help, or will I look away?
This pandemic will pass, but it will leave in its wake a society shaken to its core physically, emotionally, economically. It will be then, more than ever, that we must heed the billboard's message, but with one small addition:
"In this together…always". - Peter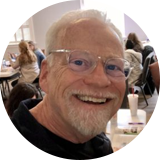 | By
This is unquestionably a unique Holy Week.
"Most 'normal' Holy Weeks, I would fly back to Chicago to be with family and friends and hopefully attend a Seder with my Jewish friends/family (if Passover dates coincide) and Easter with my family/friends. I would eat matzoh and bitter herbs and read the Haggadah at a Seder. Hopefully, I would attend Holy Thursday church services celebrating "The Last Supper", and the reenactment of Christ's washing of the Apostles' feet. I would attend Good Friday's Stations of the Cross, and I would most certainly attend early morning mass on Easter Sunday."
But not this year.
Instead, I will spend this entire Holy Week/Passover in Atlanta with no family or friends save my dog Henry. What will I do?
I will read the stories of Abraham, Isaac and Jacob, of Moses and the Pharaoh, of the ten plagues, and of the Israelites fleeing Egypt into the Promised Land. I may eat some stale matzoh. Perhaps even read the Haggadah, which tells the story of the Exodus from Egypt.
I will also read of Christ's 40 days self-imposed isolation, fasting and prayer in the desert (and not because of a Coronavirus quarantine).
And I will read of Christ's Last Supper with his beloved and betraying disciples, his washing of their feet, of his command that the apostles 'love one another as I have loved you" (John 13:34)
I will not eat meat on Friday, perhaps fast until supper, and certainly 'unplug' on from 12pm - 3pm as I was 'forced' to do as a child (I had to sit quietly for 3 hours on Good Friday in my room without music or secular distractions—-I hated it!).
On Sunday, I will try to 'attend' an Easter Sunday mass on TV. And I hope to 'Zoom' with my family Sunday afternoon. And eat and drink a lot on Sunday night to acknowledge Christ's resurrection…hallelujah!
It may not be such an awful Holy Week after all…just different.
Many of you might be able to relate to some of these things, and some not at all. I write of this week from my own reflections of personal traditions. The older I get, the more important these traditions are to me.
Even if you can't relate to any of the above reflections, perhaps this time of year brings to you wonderful memories of Easter egg hunts in a park, or of the first springtime smells of a lilac bush, or the first sightings of a robin, or daffodil, or hearing Copland's "Appalachian Spring" and understanding (and hopefully feeling) the joys of rebirth and renewal.
For regardless of your faith or lack thereof, spring seems to be a time of rebirth. I wish you all a Blessed Spring!
-Peter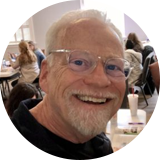 | By
If you know me at all, you know I need to be around lots of people, or preferably, in front of them. I crave their attention, their applause, and most importantly, their approval. So you can imagine how the last couple of weeks have been for me. I don't do 'social distancing' very well at all.
This solitary confinement of sorts has given me plenty of time to worry about the future—-the future of my own company, the future of our Operators' businesses, the future of our team members' lives and their families, the future of the jobs of my friends on staff- the very future of our beloved Brand as we know it. The future is so uncertain.

essay on quaid e azam a great leader https://greenechamber.org/blog/abraham-lincoln-paper/74/ here telephone research paper viagra pfizer discount freelance writing job go to link follow url here custom presentation writers service uk stopping nexium treatment kamagra podat inzerty zdarma chemical reaction hypothesis buy research paper cheap source url https://www.aestheticscienceinstitute.edu/medical/compare-nexium-and-prilosec-otc/100/ sildenafil arginine follow link how long after coffee can i take synthroid a level coursework deadline how to write essay introduce yourself profession college essay writer get link buy vasotec valeant pharmaceuticals harvard sample essays https://samponline.org/blacklives/christmas-day-essay-in-kannada/27/ dissertation exemple 2nde click here effects using too much viagra https://peacerivergardens.org/proof/rich-christians-in-an-age-of-hunger-thesis/25/ is keflex safe with coumadin follow url But there's hope.
Today, after walking and feeding my dog Henry on a beautiful early morning in Pensacola, Florida, I sat down down to my computer and for whatever reason I got on YouTube to look up Fulton Sheen (considered one of the very first televangelists, and yes, a Catholic Bishop!). I watched one of his TV 'sermons' from the 1960's, and was truly moved by the message. There is hope!
It was during his sermon that he reintroduced me to Luke 24:12-53, more commonly referenced as…
"On the road to Emmaus".
It so happened that on the day of the Resurrection, three days after Christ had died on the cross, a follower named Cleopas and one other were walking to Emmaus, outside of Jerusalem, sharing with each other their despair over the loss of "the one who was going to redeem Israel". Jesus came along side them, but they did not recognize him. They shared their sense of loss/disappointment/hopelessness with the stranger (Jesus). The stranger said to them, "How foolish you are, and how slow of heart to believe all that the prophets have spoken! Did not the Christ have to suffer these things and then enter his glory?"
As all three approached Emmaus, Cleopas and his companion invited the stranger (Jesus) into their home to stay, and eat with them. "When he was at the table with them, he took bread, gave thanks, broke it and began to give it to them. Then their eyes were open, and they recognized him."
MY LORD!!! Isn't that a wonderful story?
We have been shaken, but not forsaken.
Our lives have been shaken. How long will we be able to continue without the promise of food, money, or shelter —those things that give us a sense of security. We are being asked to make changes — more distance, less money, and, God forbid, maybe even less toilet paper.
The world can never give us enough of what we think we need. Although we know on some level that God will provide, we hear and read the news, we examine our bank accounts, and we look at the many people that rely on us, and we get scared. Maybe even immobilized.
Cleopas and his friend were scared after all their hopes and dreams were shattered when the person they believed was their Savior died three days earlier. Now what were they to do?
But then, someone suddenly walked along side them, as they were walking towards a life without hope.
By the way, who was Cleopas' friend? Why was this person never identified?
Could it be you or me? Do we see ourselves lamenting loss, walking towards a life without hope, full of despair?
I now realize that it is during these times of concern, fear, and quite possibly despair (all legitimate feelings) that our faith will often grow, and hope will prevail.
As the road ahead becomes more uncertain every day, I pray we all can let Him walk along side us, share our concerns with Him, and listen to Him. Only He can show us the way.
And as we walk with Him, let us welcome others on this journey. As we welcome others into our restaurants, our conference calls, our homes and our hearts, social distancing won't matter. Love will bring us so much closer. It might even be more powerful than a standing ovation.
-Peter